Add OnDemand Learning to Your Membership
Date posted
January 9, 2020
As an RHAWA member, you now have exclusive rights to use our new ONDEMAND learning platform. Launched in November, the platform is already populated with 50 unique courses. The course library includes some interactive general skills courses, but the majority is custom Rental Housing AcademyTM (RHA) content presented by local attorneys, CPAs, and other professionals sharing best practices for managing your Washington rental properties and related activities. So, if you need to learn about 1031 exchanges, deposit disputes or how to post notices right now, you can. No need to wait until the next time we have a session scheduled on our calendar.
To provide the best possible experience, we chose one of the global leaders in training platforms, SAP Litmos' cloud-based Learning Management System. This system is designed to get people engaged with user-friendly content— anytime, anywhere, on any device. Learners can take training personalized to their needs on mobile and tablet devices, offline and on-the-go, anywhere around the world. You can access a recorded class session through the browser on your home computer, and then pick up where you left off listening via the Litmos mobile app on your phone while you're sitting in traffic.
As a member, there are two ways you can access this tremendous resource
pay for individual courses ($20 - $39 each)
or get unlimited access to our extensive subscription library for $149/year.
Click to either option from the ONDEMAND platform login screen.
1. Online Course Shopping Cart
The Online Course shopping cart allows you to browse all our custom RHA courses and purchase them individually as needed. As you purchase classes, they will become available for you to watch on the platform.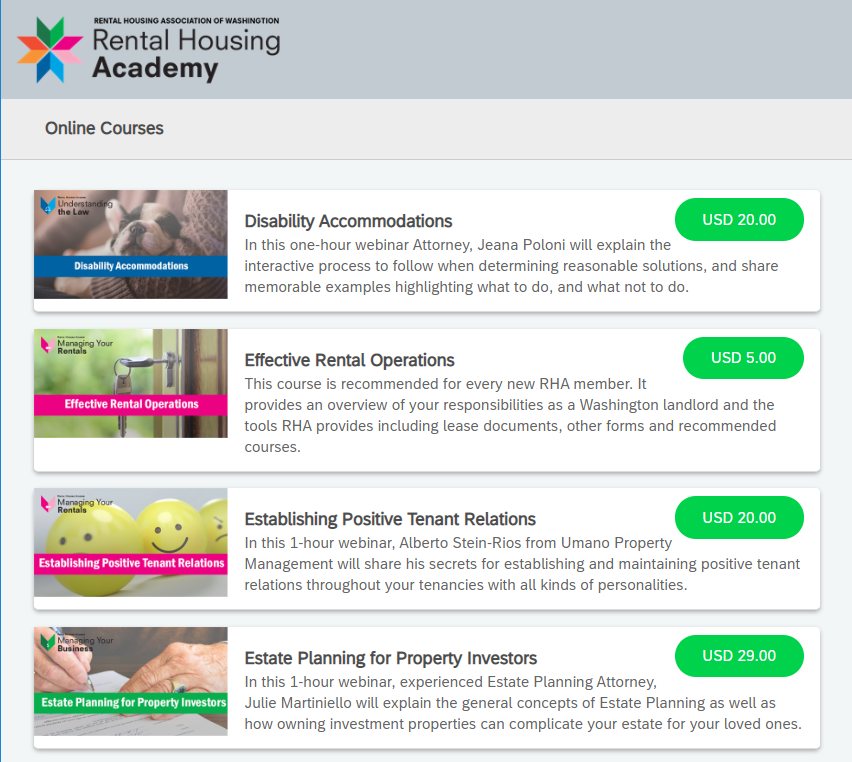 2. Unlimited Access Subscription Library
If you want unlimited access to our entire subscription library, just purchase an annual subscription for $149 or if you also like to attend live class sessions, you can opt for our All Access Education Pass for $269/year. Either way, you can freely browse the library of 50+ courses and start watching anything at any time.
Your personalized Home Page will show your progress on recommended courses as well as any other courses you choose from the Course Library.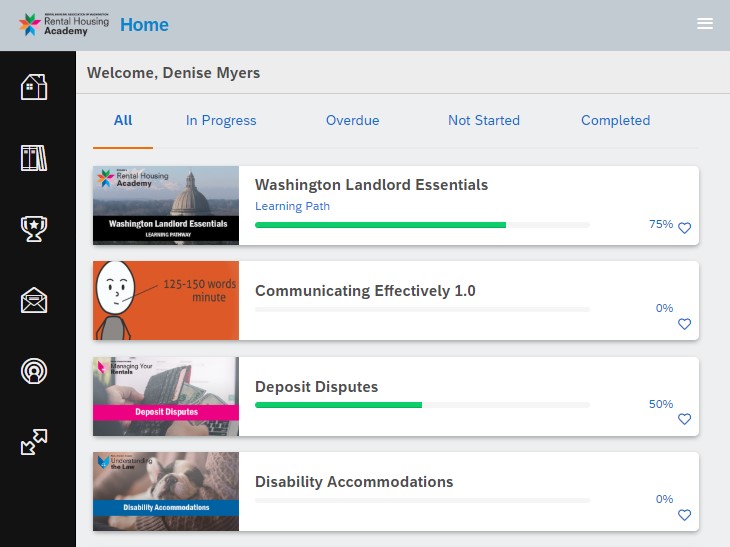 The Course Library allows you to browse 50 currently available courses … with more added each month. Easily browse courses using filters and topics, or search by key word. View course details with a simple click. Once you begin watching, it will automatically show up on your home page until you complete it.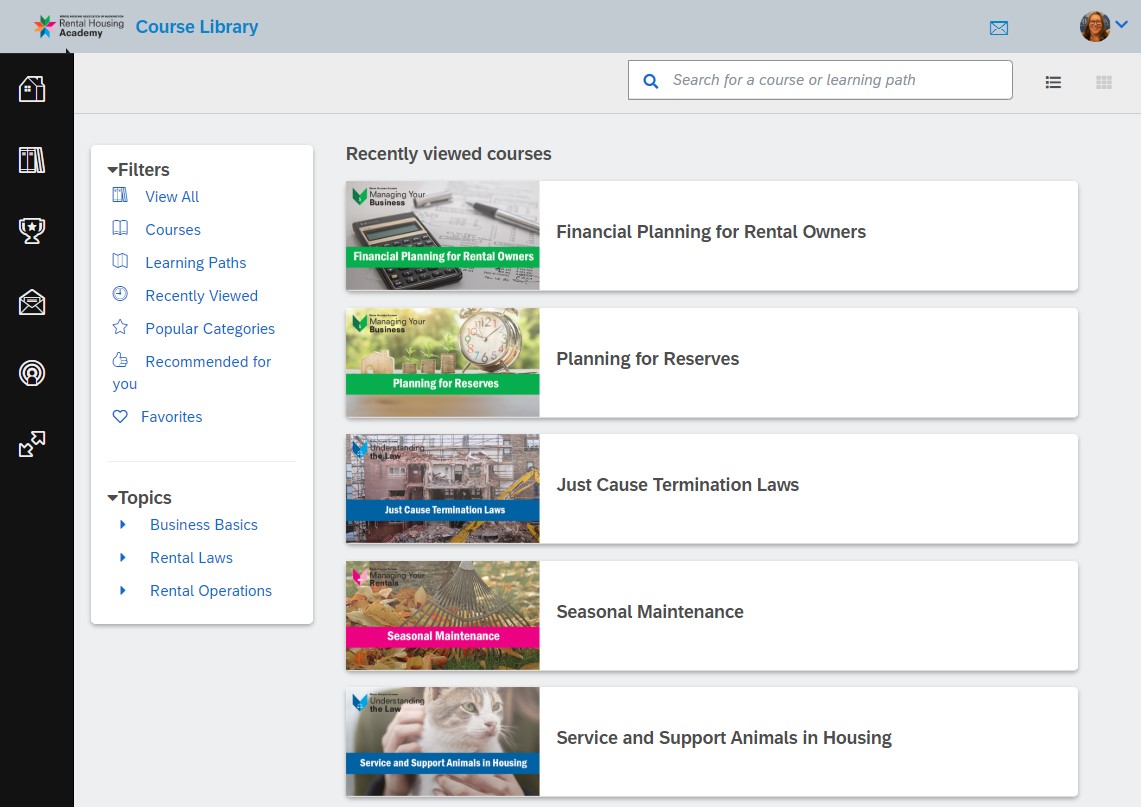 Explore our Course Offerings to learn more or contact
Denise Myers at dmyers@rhawa.org or call (206) 905-0614.