HOUSING MATTERS PODCAST
Deep dives into rental and housing industry news statewide, pending legislation, history, and many other topics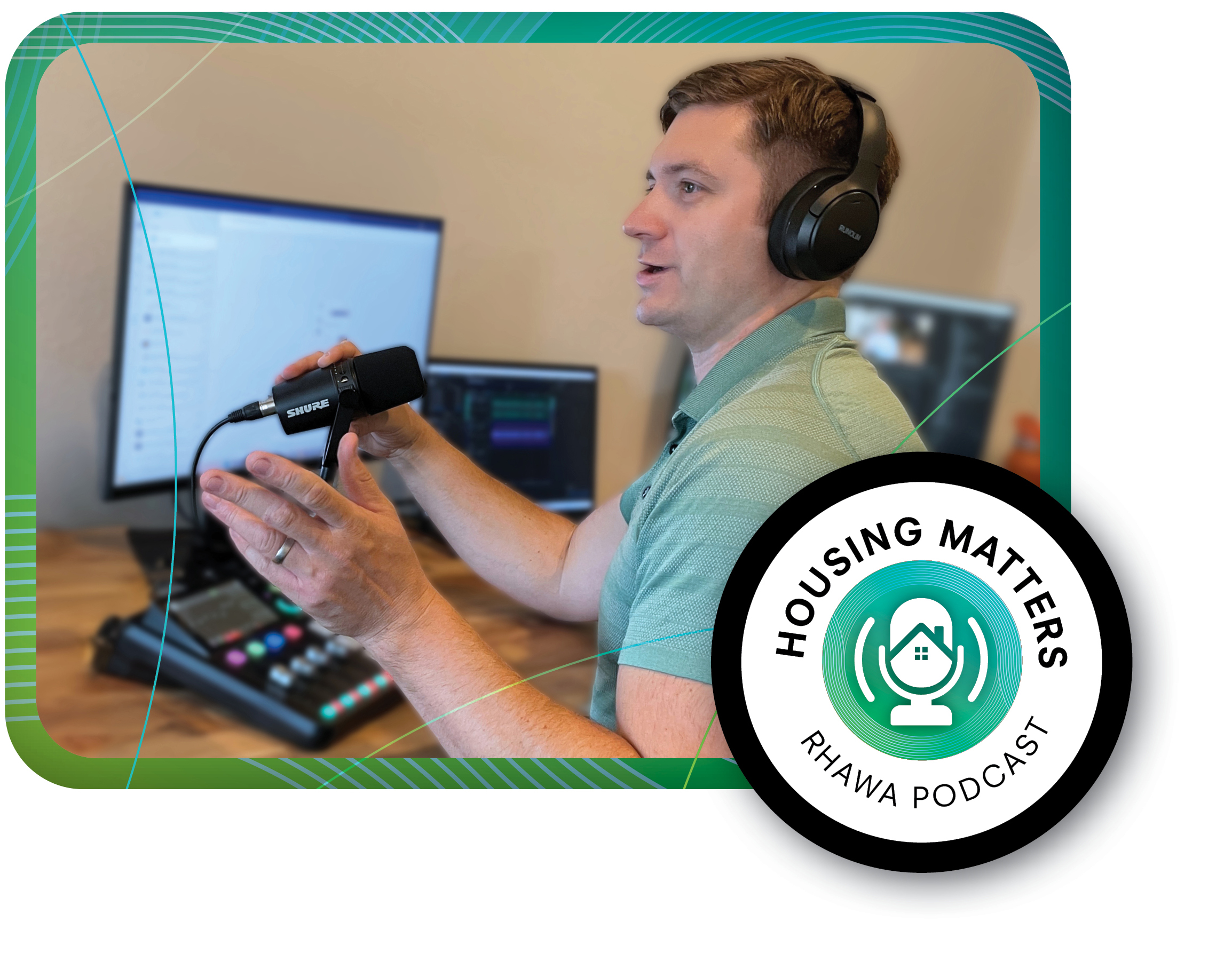 RHAWA's Housing Matters Podcast brings you interviews with a multitude of housing industry professionals as well as legislators on the front lines all over the state.
We will take deep dives into rental and housing industry news statewide, pending legislation, history, and many other topics.
Stay informed and entertained – Housing Matters, where your voice matters, too!
Episodes
Episode 2 - King County Evictions
In this week's episode you will hear from Jason Roth (Van Guy) and Jaskaran Singh both local rental housing providers as well as Kaitlyn Jackson, a local landlord-tenant law attorney. All three speak about the current state of affairs when it comes to eviction cases in King County and how, what should be a simple eviction for non-payment of rent, is taking upwards of a year. We discuss how the King County Court system and the Housing Justice Project seem to be creating a complete log jam of eviction cases. Whether that is by design or accidental, you decide.
Episode 1 - John Hines
In our first episode I spoke with John Hines, Tacoma City Councilmember for District 1. We speak about his history in Tacoma, his drive to enter politics as well as the upcoming ballot Measure 1 which will have astronomical implications on rental housing in Tacoma.
---
Housing Matters is Available on
---
Topic Ideas & Sponsor Opportunities

If you feel passionate about an issue or curious about a topic you feel should be covered in the podcast, please contact Corey Hjalseth with your ideas. If you are interested in sponsoring, please contact Luke Brown.

About the Host

Corey Hjalseth is RHAWA's External Affairs Manager and is honored and excited to be the voice of our new podcast. He has more than a decade of television media experience as well as professional and personal experience in the housing industry as a mortgage lender. He is the son of an independent housing provider. RHAWA's mission is a very personal one for him.
---
The views expressed in episodes of RHAWA's Housing Matters podcast do not necessarily represent the views and policies of the Rental Housing Association of Washington. Formal legal advice and review is recommended prior to selection and use of this information. RHAWA does not represent your selection or execution of this information as appropriate for your specific circumstance. The material contained and represented herein, although obtained from reliable sources, is not considered legal advice or to be used as a substitution for legal counsel.