Under One Roof Podcast
Brings you the latest news on marketing trends, advocacy, as well as best practices in the rental industry from local experts in Washington state.
Latest Episodes
A Business-First Approach to Housing Issues
Episode 52

In this episode we talk with the Exec. Director of Housing Connector about the origins of the program (7:32), how they address landlord's main concerns (19:00), the process of getting a new tenant through them (26:17), their partnership with Zillow (34:16), and how they stay flexible to meet the needs of landlords in all different situations (42:12). If you would like to find out more about how to become involved with Housing Connector please visit www.housingconnector.com or email them at info@housingconnector.com.
---
Processes and procedures that protect your property
Episode 51
On this episode we talk with Cory Brewer (GM at Lori Gill + Associates) about things that can slip through the cracks during tenancy turnover (6:58), the necessity of eliminating gray areas due to new legislation (19:16), how to handle paperwork with existing tenants when laws change (32:32), pros and cons of month-to-month and term leases (39:27), how to get reliable information about past rental history (49:56), and the value of transparency as a landlord (61:14).
---
What Happened in Olympia?
Episode 50
What better way to find out about how the 2019 legislative session went than from one of the people most involved with it? Rep. Andrew Barkis returns to the podcast to discuss the many bills that were considered this session, why the results turned out as they did, and some behind the scenes observations about the process of getting bills passed in Olympia. Find out more or contact Rep. Barkis.
---
Market Analysis by the Numbers
Episode 49
Jerrid Anderson, Vice President at the Colliers International Seattle Multifamily Team, stops by to talk with us about his background and learning as a landlord (4:37), key indicators to look for in the rental market (19:07), how fast the market can shift and why it does (30:08), different valuations of a property by different buyers (38:16), and where he would invest his own money in the current market (44:40)
---
View Archives on
---
Podcast Sponsors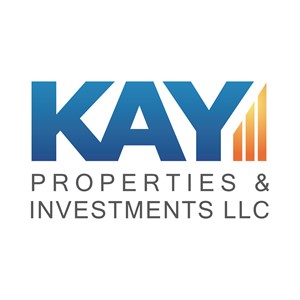 Kay Properties & Investments (KPI)
21250 Hawthorne Boulevard Ste 160-F
Torrance, CA 90503
(855)899-4597