Taking an Application for Your Property? Get Their ID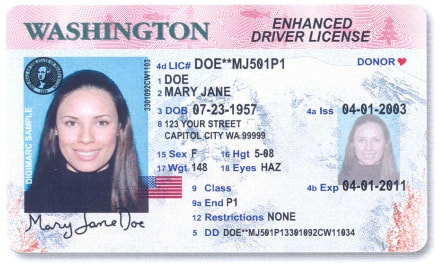 The busy rental housing season is upon us and as you are reviewing your Tenant Screening Criteria, if a valid ID is apart of your complete application (and it should be) then you will need to let people know to bring a copy as apart of their application. If you have the ability to take a photo, scan or copy when they turn in their application, that can also be acceptable.
We cannot stress enough the importance of checking a valid photo ID when an applicant submits an application for tenancy. Checking a government form of photo ID can assist you in making sure the information stated on the rental application is true and accurate. It can also assist you in deciphering your applicant's handwritten information when you are ready to submit your tenant screening order. How many times have you gone to send in your tenant screening order and realized you can't read the spelling of your applicant's first or last name? Checking the individual's photo ID can help you verify that they are who they say they are and save you from having to track them down later to verify the correct spelling of their name when you are ready to process their application for tenant screening.
Another important reason to check your applicant's ID is to make sure the name on the application is their legal or given name since this is the name that you will use to screen them. Criminal and eviction records are a matter of public record therefor we search them by the individual's name and date of birth, NOT their social security number. In order to ensure that you are receiving the most complete report possible, it is best to screen them by the legal name that appears on their government issued ID.
Here are some of the things you should be looking for:
Check the photo to make sure it is a match to the person providing it.
Look at the name on the ID. Does it match the name provided on the rental application? An incorrect name can return inaccurate results on your tenant screening report.
Check the date of birth to make sure it is the same as the date provided on the application.
Check the address on the ID. Is it one of the addresses listed on the rental application? If not, ask why.
Check the ID expiration date, make sure it is valid
A variety of photos IDs can work, as long as they are government issued. This might also include a passport, permanent resident card (green card), driver's license, or state ID card. It's important to make sure that you have a copy of a government issued ID. It reduces scams and may also be important during any legal proceedings that might result as apart of the tenancy.
​Make sure to take a copy of your applicant's ID and good luck with your next vacancy!