Why You Need Landlord Insurance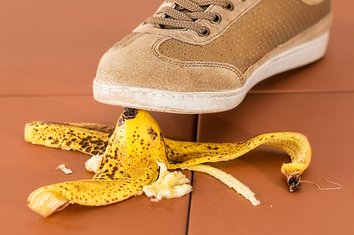 Ditch that homeowner's policy in favor of some real coverage.

Homeowners policies are rather a one-size fits most type of circumstances. They are designed to protect people who live in the home. People who own and live in a home have different types of risk than renters. When something happens to a rental property, too often landlords will go to their homeowner's insurance company and find out that they have no coverage.
Landlord insurance is important for people renting single family homes or any property up to 3 units. Larger properties are covered by commercial insurance.

Here's how to keep your finances and your profits safe - Landlord Insurance

Your renters are covered by renter insurance. At RHAWA, a best practice recommendation is that Renter's Insurance is required. Remind tenants how inexpensive it is and how it can save their personal possessions.

Rental housing can be vacant for periods of time and that can attract pests, vandals, squatters and a variety of other problems. Regular homeowner's policies don't cover a loss of rental income; landlord policies frequently do.
There are three forms of Landlord Insurance.
DP-1: This is the most basic of coverage and is usually the cheapest. It covers tenant vandalism and fires. However, most policies cover actual cash value rather than replacement value. Whatever is damaged will be valued at its current depreciated value, not the actual value to replace it.

DP-2: Is usually the next level of coverage and increases the number of named perils covered. Usually perils not named will not be covered.

DP-3: This is the highest class of policy and includes something called "Open Peril" and it covers all perils not specifically excluded by the policy. However, even this kind of policy doesn't cover things like flood (national insurance covers that), earthquake, power failure, neglect, terrorism, nuclear hazard, mold, sinkholes, and earth movement.

Once you've decided to seek out this coverage, there are a few clauses to look over:
Guaranteed Replacement Cost
Liability
Loss of Rents
Loss of Use
Other structures
Personal Property
Unit Rented to Others
These policies can be custom written to your needs. Consult with your agent to find the best coverage for you.

Here are some areas to consider:

Liability
Landlords are sued by tenants for a variety of things so the limits on liability are much higher than in your standard home owner's policy. Your policy may also cover the cost of defense or even have a provision for an attorney.

Guaranteed Replacement Cost
This clause usually comes with an extra cost because the company agrees to pay the actual replacement cost of your damaged property. If your property is historical in nature and requires specialty materials or labor this can be important coverage to reduce those repair costs from damage. The alternative is that they only pay the depreciated cost for the damaged property. If your roof goes out they might only write a check for depreciated value of the roof, not the actual replacement cost.

Loss of Rent
Losing your rental income for any length of time is a major cash flow problem and can cause all sorts of business issues. If your property is damaged or destroyed and you lose a tenant, landlord insurance policies provide loss of income protection, usually for up to 1 year. This is important if you still have a mortgage on the property and it's not making money for a period-of-time. This can help bridge the gap until your asset is generating income again.

Loss of Use
This will help you out with the costs of re-housing your tenant while repairs go on, that way you don't lose that great tenant.

Unit Rented to Others
If you live in the same building, a homeowner's policy endorsement may be just the thing to cover. However, if you do not live on the property (as is the case with single family homes) then this is vital to the policy.

Other Structures
A homeowner's insurance policy will usually provide some coverage for your out buildings. Landlord policies usually do not so those will require additional coverage.

Personal Property
A DP-3 may cover this but usually Landlord Insurance does not cover this. Tenants should be required to carry their own renter's insurance.

Landlord insurance is vital. Any quality business has insurance for a reason. Bad things happen to all sorts of people and just when you don't think that you need the coverage you'll wish you had it. ​