Back to Events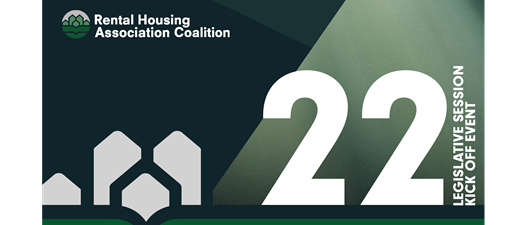 2022 Legislative Session Kick Off
2022 Legislative Session Kick Off
Wednesday, January 5, 2022
Event Details
Join lobbyists Chester Baldwin and Jim Henderson to discuss the upcoming legislative session with lawmakers and leadership. Preview the upcoming bills and learn how to get involved and join the grassroots advocacy efforts.
Our success in this session will be determined by your involvement and participation. Your lawmakers need to hear from you and we will teach you how to make your voice heard.
Registering for this event will also provide access to the Grassroots Briefing Room throughout the 2022 Legislative Session.
---
FOR MORE INFO.
---
All written, presented and recorded content provided by the Rental Housing Association Coalition for the use of the registered participants. All conversations occuring in this room are confidential and accessible by registered attendees.
Formal legal advice and review is recommended prior to selection and use of this information. The Rental Housing Association Coalition does not represent your selection or execution of this information as appropriate for your specific circumstance. The material contained and represented herein, although obtained from reliable sources, is not considered legal advice or to be used as a substitution for legal counsel.