Back to Events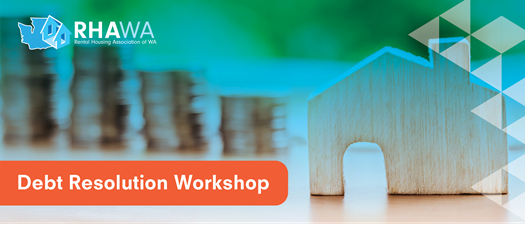 Debt Resolution Workshop
Wednesday, February 9, 2022
Event Details
It is estimated that 11% of all renting households in Washington State have on average, $3000 in rent debt. As of now, only 43% have applied for rental assistance and only 7% have received funds.* While many counties have been slow to distribute funds, housing providers are beginning to successfully recover debt through assistance programs and tenant payment plans. In some cases, evictions cases are proceeding. In this online workshop, we will hear from a panel of experts who will share the following:
Techniques for maintaining a positive working relationship with tenants through crisis situations and how to handle non-communicative tenants.

First-hand experiences and best practices for working to resolve tenant debt using the new Eviction Resolution Pilot Program.

Next steps if ERPP fails to resolve the debt, including eviction, Landlord Mitigation Program and collections.
The panel members will address both pre-submitted and live questions.
* https://nationalequityatlas.org/rent-debt
Speakers:
Christopher Cutting is known as a tireless advocate for housing providers. He has practiced residential and commercial landlord-tenant law, judgment enforcement, and appeals since 2009. He is a six-time "Rising Star" attorney in Super Lawyers magazine and holds a perfect 10.0 rating from Avvo.com. Christopher currently serves on the Board of Directors for the Rental Housing Association of Washington, is the 2021 Vice President of the organization, and is the Co-Chairman of their Legislative Committee. Christopher works with numerous housing provider's groups to provide input on state and local legislation; he has testified on landlord-tenant relations and law before the Tacoma City Council and the Washington Legislature.
Audrey Riddle joined Goodman Real Estate in 2018 as the IMPACT Program Ambassador. She brings a wealth of service experience to the role, with years of experience contributing to the growth of her community through philanthropy and engagement. Prior to joining GRE, she worked for the Catholic Housing Services as a Program Manager and managed an apartment building for low-income working families and families coming out of homelessness. Audrey holds a BA in Psychology from Seattle Pacific University (SPU) with minors in Leadership Studies, Reconciliation Studies, and Women's Studies. Born and raised in Western PA, Audrey moved to Seattle to attend SPU. While there, she worked with Tent City 3 during their second stay on SPU's campus. Through that experience, she developed a passion for service and combatting homelessness.
Nicholas (Nick) Yuva has previously been a landlord for over twenty years in Oregon and Utah for Property Management companies such as Norris & Stevens, American Property Management, Greystar (formerly Riverstone), Income Property Management and the non-profit community developer REACH Community Development. Nicholas relocated to Olympia, Washington in July of 2018 where he joined the Housing Assistance Unit at the Dept. of Commerce for the State of Washington as the Landlord Mitigation Administrator overseeing the program launch and successful implementation. Nicholas brings a rich history of experience working with multiple subsidy programs, tenant demographics and asset management to Commerce and the State of Washington.
---
RHAWA Members: Attend unlimited seminars for 12 months with one of our class pass options. Learn more here.
This session is offered ONLINE only. After class, all participants will receive a link to recorded session (accessible for 30 days) and downloadable materials for review.
All written, presented and recorded content provided by RHAWA for this course are for the use of the participants enrolled in the course. Copyrighted course content may not be further disseminated.
Formal legal advice and review is recommended prior to selection and use of this information. RHAWA does not represent your selection or execution of this information as appropriate for your specific circumstance. The material contained and represented herein, although obtained from reliable sources, is not considered legal advice or to be used as a substitution for legal counsel.
Members can subscribe to the Annual Class Pass with dues renewal. Contact education@RHAwa.org for more information.
---
Digital event sponsorships are available. If you are interested in these opportunities, please contact Jaci Willoughby for more information