Back to Events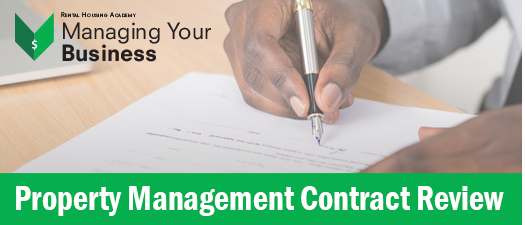 Property Management Contract Review
Tuesday, July 21, 2020
11:00 AM - 12:00 PM (PDT)
Event Details
Confused about hiring a property manager? There is no "standard" contract. Each company offers unique terms and not all of them are good for you as the owner. In this one-hour class, Attorney and landlord Evan Loeffler of Loeffler Law Group, PLLC will review the various aspects of property management contracts and discuss what you should and should not agree to. You will learn what services and rates to expect and how to protect your interests as a property owner.
This session is presented ONLINE ONLY. After the session, all participants will receive a link to recording and downloadable materials for review.
All written, presented and recorded content provided by RHAWA for this course are for the use of the participants enrolled in the course. Copyrighted course content may not be further disseminated.
Formal legal advice and review is recommended prior to selection and use of this information. RHAWA does not represent your selection or execution of this information as appropriate for your specific circumstance. The material contained and represented herein, although obtained from reliable sources, is not considered legal advice or to be used as a substitution for legal counsel.