Back to Events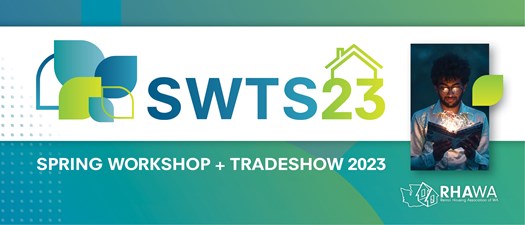 2023 Spring Workshop + Tradeshow
Save the date! Tickets go on sale March 13.
Saturday, May 13, 2023
Event Details
RHAWA Spring Workshop + Tradeshow
At beautiful and convenient southside location - Cedarbrook Lodge
This is your best opportunity to get information to help your rental business from across the industry in a single day! Hear from housing providers, property managers, attorneys, financial experts, and more to build your knowledge base and run your rental properties with confidence. 
Whether you want to make sure you're complying with all of the laws in your area, find out more about investment opportunities, or make some valuable connections with RHAWA vendors to bolster your rental network, we've got you covered!
---
All written, presented and recorded content provided by RHAWA for this course are for the use of the participants enrolled in the course. Copyrighted course content may not be further disseminated. 
Formal legal advice and review is recommended prior to selection and use of this information. RHAWA does not represent your selection or execution of this information as appropriate for your specific circumstance. The material contained and represented herein, although obtained from reliable sources, is not considered legal advice or to be used as a substitution for legal counsel.
Members can subscribe to the Annual Class Pass with dues renewal. Contact education@RHAwa.org for more information.