Back to Events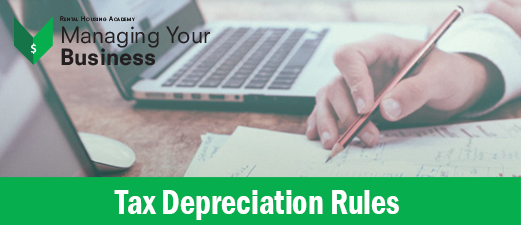 Tax Depreciation Rules
Wednesday, June 16, 2021
Event Details
Did you know that taking depreciation is required by the IRS? Even if you do not take depreciation write offs over the years, you are required to pay tax on the allowable depreciation when you sell the property. CPA and Managing Partner of Hutchinson & Walter, Nika Toce will explain this complicated and little understood aspect of rental property taxation in this 90-minute online session. Learn when and what to depreciate, how to distinguish improvements from repairs, how to set up and manage your depreciation schedule, how to make amendments and more.
This session is offered ONLINE only. After class, all participants will receive a link to recorded session (accessible for 30 days) and downloadable materials for review.
All written, presented and recorded content provided by RHAWA for this course are for the use of the participants enrolled in the course. Copyrighted course content may not be further disseminated.
Formal legal advice and review is recommended prior to selection and use of this information. RHAWA does not represent your selection or execution of this information as appropriate for your specific circumstance. The material contained and represented herein, although obtained from reliable sources, is not considered legal advice or to be used as a substitution for legal counsel.
Members can subscribe to the Annual Class Pass with dues renewal. Contact education@rhawa.org for more information.