Back to Events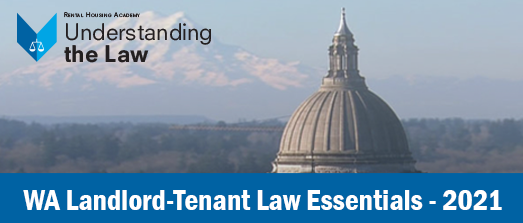 WA L-T Law Essentials 2021 - Certificate
CRE Clock Hour Certificate - 3 hours
Friday, August 20, 2021
Event Details
Order clock hour certificate for live class sponsored by the Rental Housing Academy Real Estate School, and presented by NARPM of King County.
Requirements for certificate fulfillment:
Attendee name, email and RE License # must be on roster submitted by class facilitator.
Attendee must have signed in and out showing a minimum of 150 minutes on attendance sheet submitted by facilitator.
Attendee must have submitted survey to the class facilitator.
Certificate must be ordered prior to 8/16/2021.
Certificate(s) will be emailed to attendee(s) on 8/23/2021.