Screening Packages + Pricing
Our credit reports provide you with the crucial information you need to make your decision in an easy-to-read comprehensive online report.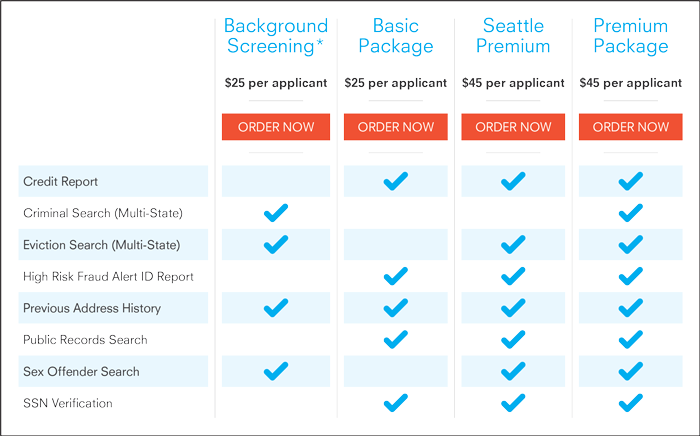 *Seattle package available
NEED HELP? Screening staff is available to assist you with processing and interpreting reports. Contact the screening department at (206) 283-0816, option 2.
---