New! The Rentometer Property Report
Date posted
February 19, 2019
Posted By:
Sponsored blog content provided by Rentometer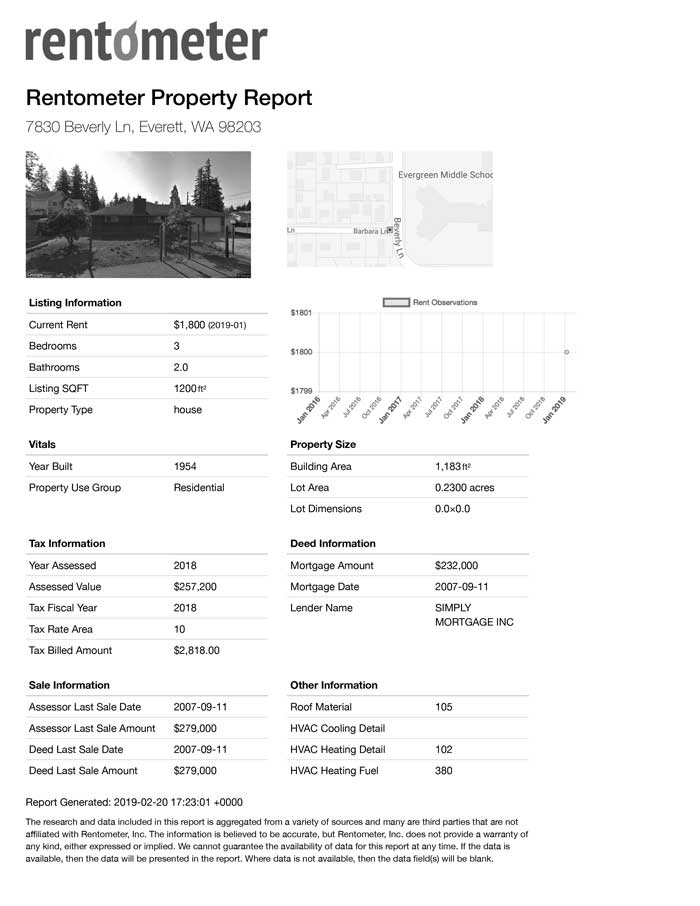 We've added a significant expansion to our standard rent report. PRO users can now access Property Reports for our rent comp listings. The Property Report is packed with detailed information for each property including:
Google Street View snap shot image
Rental history from our database - we will present all data points for that address with the rent amount and the date that we saw it.
Year Built
Property tax information including year assessed, assessed value, tax year, tax rate area and tax billed.
Sale information including last sale date and last sale amount
Property dimensions including building area, lot area, lot dimension
Deed information including mortgage amount, mortgage date, and lender name.
Other information including building codes for roof material, HVAC cooling, HVAC heating, and HVAC fuel.
See a Sample Property Report Here.
PRO Free Trial Users get 5 free reports with access to all the PRO features including Property Reports! Sign up for the PRO free trial: https://www.rentometer.com/pro