Top 6 Markets to Invest in Real Estate Properties in Washington
Washington is a beautiful state. The views are breathtaking and since it's such a big state, there's something for everyone, especially if you love the great outdoors
Some of the most common reasons people move to the state are:
Decent cost of living
Thriving job market
Nature lover's paradise
One of the top environmentally friendly states
No state income tax
More education opportunities
Global business relationships
Many types of housing options
The housing options Washington state offers is what really seals the deal when it comes to deciding to move. People can find their dream home in a dream place easily.
What this means is that real estate investors can profit greatly from the area. With the median list price for homes in Washington being $524,970 and the average wage being $51,182, people are much more interested in renting over buying. This is especially true for new college graduates, which there are a lot of due to all the colleges and universities in the state. This isn't to say that couples, families, and singles aren't renting. Those populations are also interested in lower monthly costs than what owning a house would give them.
For these reasons, consider the following top 6 markets to invest in for real estate property.
---
Bellevue, WA
This area has a median rental price for a two bedroom is $2,975 with the range going as low as $1,750 to as high as $3,806.
This means if you can purchase a property that is around the median price for the area, you can make a decent profit each month.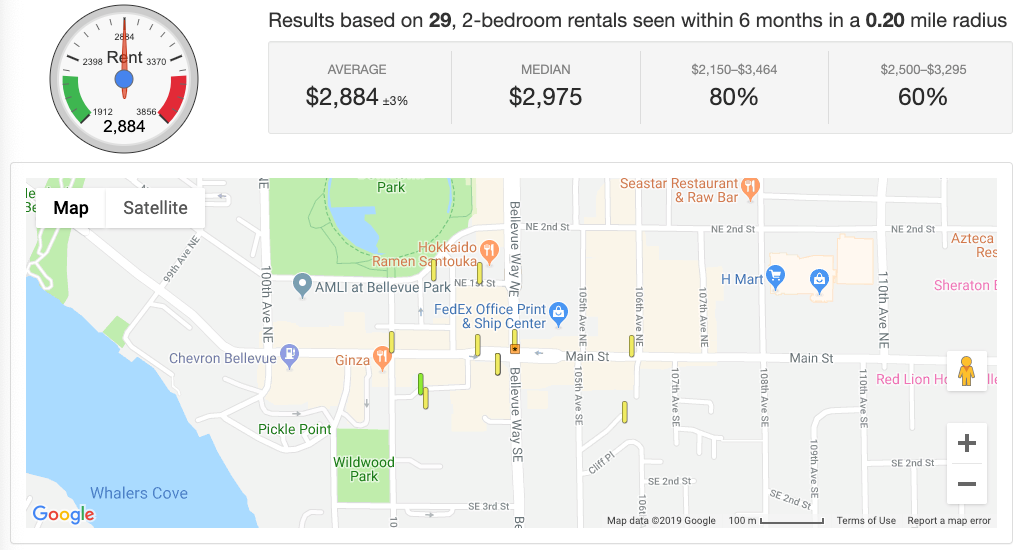 ---
Redmond, WA
Redmond is a bit lower for rent with the average around $2,600. The lowest rental price for a two bedroom is about $2,093 and the highest is around $3,574. What makes the rental price increase for this area are amenities. The more you offer renters, the higher you can expect to rent the property.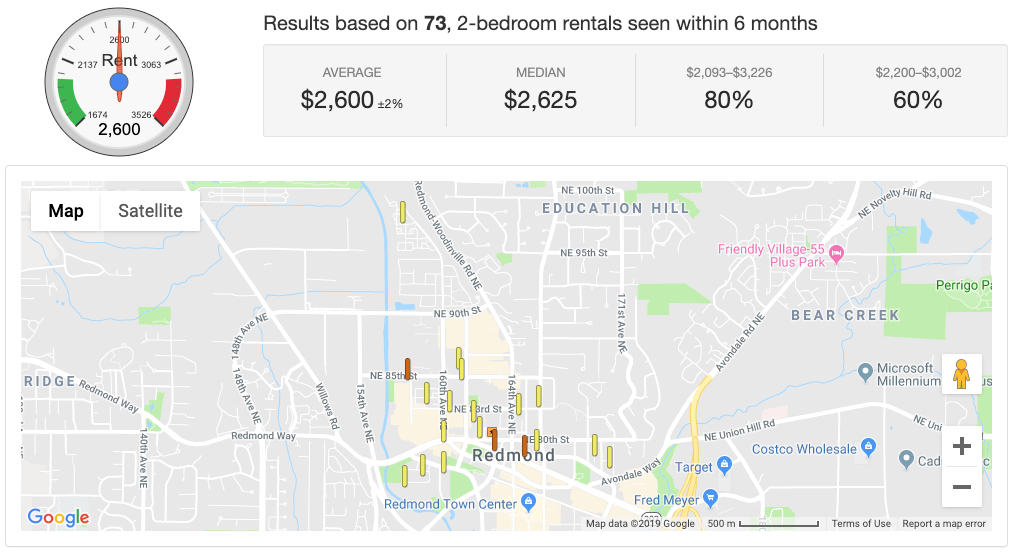 ---
Kirkland, WA
Kirkland has a similar average rental price as Redwood at about $2,677 on average for a two bedroom. However, the range is much wider at $1,600 being on the low end. What's interesting is that the high end is much more than Bellevue and Redwood at $4,026. This suggests that the area you decide to purchase your rental property in matters. Consider this is you're interested in Kirkland for your rental property.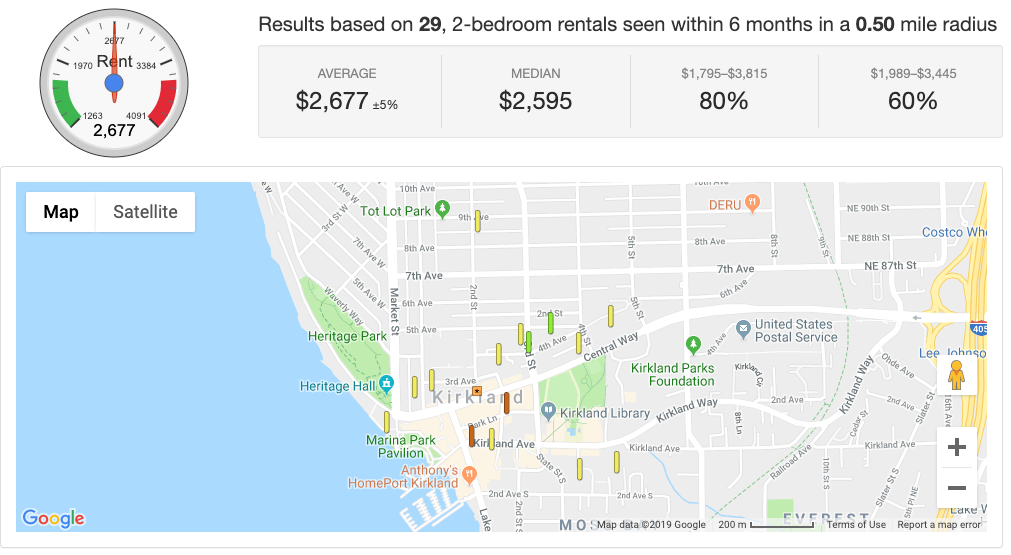 ---
Renton, WA
If you're looking for an area that is tailored to those who can't afford the upper $2,000s per month, you may want to consider Renton, WA. This area has an average of $1,741 per month for a two bedroom and the range is $1,195 to $2,145.
While you may receive less in rent, it is a great area for investors to purchase a lower priced property. As the area continues to grow, it's like the real estate market will become much more expensive, which means you'll end up being able to rent the property for more money.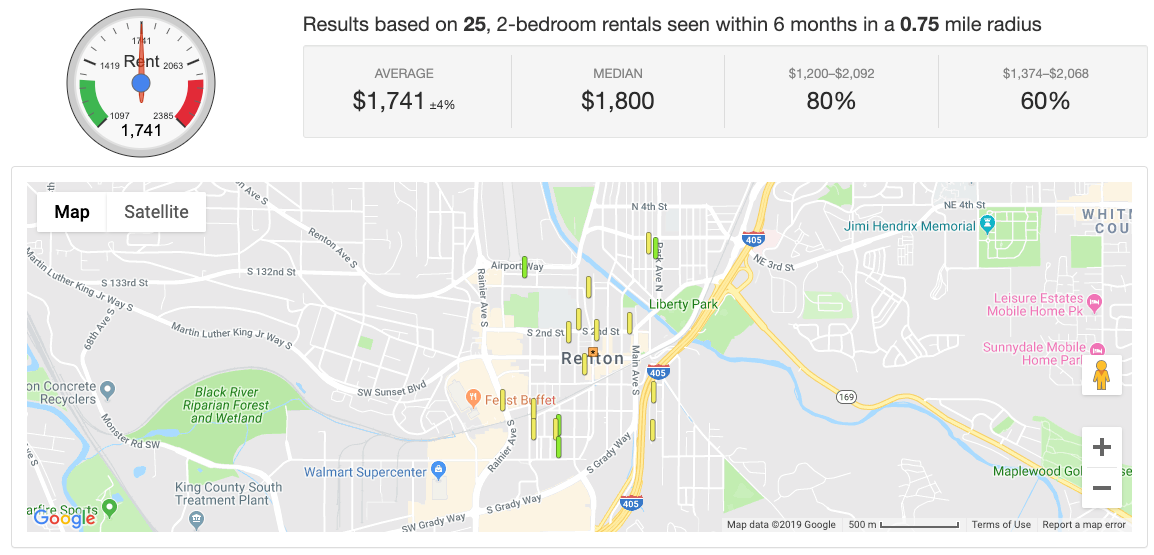 ---
Spokane, WA
Another lower cost option for renters is Spokane. The average rent is $1,125 and the median is $998 for a two-bedroom rental.
Real estate investors profit greatly when they rent out multiple units in Spokane, so it's better to consider an apartment building rather than a house. You will find that most of the population that is renting are singles and couples in Spokane. Families and older individuals usually head outside of Spokane for rentals.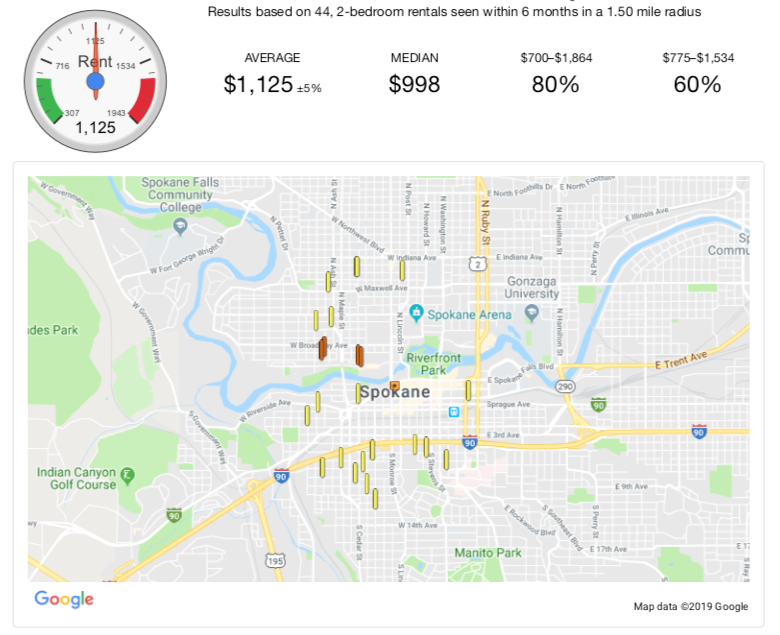 ---
Tacoma, WA
The other low rent option is Tacoma. The average two-bedroom goes for $1,705 with a median rental price of $1,598. On the higher end, there are some rental around $2,435 but they are closer to the water, shops, and entertainment. These are all the factors you should consider if you decide this is the area you want to invest in real estate.
---
How to Decide on the Best Area for Real Estate Property
It can be difficult to decide on which area you should invest in for a rental property. Most investors will think about:
Budget
Location
Purchase vs. Rental Price
Short-term vs. Long-term Profit
Type of Rental Property (Home vs. Apartment)
This may help you as well. You can also use Rentometer to research other locations throughout Washington. The above are just the top 6 markets, but there are many others that may be better suited for you.