Back to Events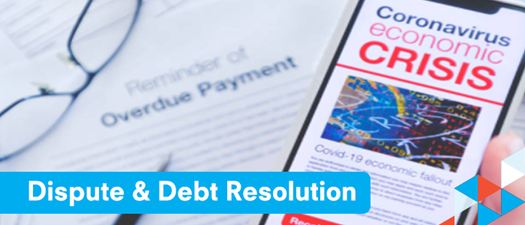 Dispute & Debt Resolution Workshop
Wednesday, February 10, 2021
Event Details
Washington's Residential Landlord-Tenant Act has always allowed for housing providers to enforce rental agreements using the right to occupy the home as leverage. Under the emergency orders enacted in 2020, this leverage has been eliminated, leaving housing providers with few options if a tenant fails to pay rent or otherwise comply with the agreement. To avoid a deluge of evictions when the moratorium lifts, lawmakers and the courts are scrambling to find a different way to handle non-compliance that keeps more tenants in their homes and paying rent. In this special 4-hour workshop, attorneys and specialized housing mediation experts will prepare you for the coming changes including:
Practical negotiation techniques and tools, such as payment plans and promissory notes, housing providers can employ to resolve issues such as non-payment of rent, non-compliance with rules of tenancy, and refusal to agree to new terms.
An overview of the State Supreme Court enabled Eviction Resolution Pilot Program and discussion of legislation currently under review by lawmakers.
A review and discussion of the effectiveness of eviction resolution programs in other states following various models.
Panelists
This session is offered ONLINE only. After class, all participants will receive a link to recorded session (accessible for 30 days) and downloadable materials for review.
All written, presented and recorded content provided by RHAWA for this course are for the use of the participants enrolled in the course. Copyrighted course content may not be further disseminated.
Formal legal advice and review is recommended prior to selection and use of this information. RHAWA does not represent your selection or execution of this information as appropriate for your specific circumstance. The material contained and represented herein, although obtained from reliable sources, is not considered legal advice or to be used as a substitution for legal counsel.
Members can subscribe to the Annual Class Pass with dues renewal. Contact education@RHAwa.org for more information.
---
Digital event sponsorships are available. If you are interested in these opportunities, please contact Jaci Willoughby for more information