Back to Events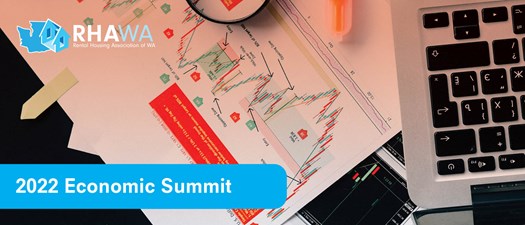 Economic Summit
Wednesday, March 9, 2022
Event Details
We all seek financial security and attempt to make wise decisions regarding our investments. Unfortunately, in these times of uncertainty, the causes for concern seem overwhelming. We are inundated with alarming news on a daily basis regarding the ongoing global pandemic, climate change, economic turmoil, and an increasingly divisive political landscape. 
RHAWA's Annual Economic Summit clears the noise and focuses on what matters to you as a housing provider in Washington State. Working together, our panel of experts will provide you with up-to-date information based on practical knowledge and experience in their various areas of expertise. We will begin with a coordinated presentation on the economic outlook for Washington housing providers, including reviewing recent changes in various aspects of law and the anticipated impact on property investors. Then the panel will discuss questions from the audience, both live and pre-submitted.
Featuring:
This session is offered ONLINE only. After class, all participants will receive a link to recorded session (accessible for 30 days) and downloadable materials for review.
All written, presented and recorded content provided by RHAWA for this course are for the use of the participants enrolled in the course. Copyrighted course content may not be further disseminated.
Formal legal advice and review is recommended prior to selection and use of this information. RHAWA does not represent your selection or execution of this information as appropriate for your specific circumstance. The material contained and represented herein, although obtained from reliable sources, is not considered legal advice or to be used as a substitution for legal counsel.
Members can subscribe to the Annual Class Pass with dues renewal. Contact education@RHAwa.org for more information.
---
Digital event sponsorships are available. If you are interested in these opportunities, please contact Jaci Willoughby for more information