Back to Events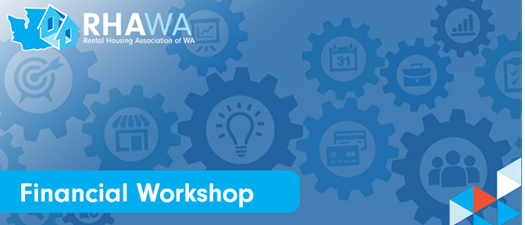 Financial Workshop
Wednesday, June 9, 2021
Event Details
In today's uncertain economic climate, it is difficult to know how to best optimize your current strategies and plan for the future. If you already own investment property, that is a great start. But what else can you do to manage risks while improving growth on your investments? Published author and media personality Brian Evans will lead this 3-hour virtual workshop to explore financial planning strategies for property investors in Washington State. He will be joined by practicing CPA Joel Maher and Estate Planning Attorney, Julie Martiniello to take a deep dive into:
Best practices for operating a profitable rental property business and managing associated risks.

Tax considerations for rental income, capital gains and your estate.

Planning for future financial needs such as college and retirement.

Strategies for diversifying and growing your investments.
Speakers:
Brian Evans, CPA/PFS and Owner of Madrona Financial Services & Bauer Evans, CPAs
Brian Evans is the owner of Bauer Evans, CPAs, Madrona Financial Services, and Madrona Insurance Services where he serves as Chief Investment Officer, and lead planner. Brian also hosts a weekly radio show on KTTH 770 AM and KVI 570 AM, is a nationally published author, a national investment advisor coach, and has been a recurring guest on CNBC Closing Bell and Fox Business television. He has published books titled Prosperous Revelations, The Little Red Book of Retirement, and The Complete Book of Retirement, The Inside Retirement Investing Series, and is a regular contributor to Kiplinger online. In 2011 Brian was honored to ring the bell on the NYSE. He graduated from Washington State University, Summa Cum Laude in 1984, and serves on the universities Advisory Council.
Joel Maher, CPA and COO for Madrona Financial Services & Bauer Evans, CPAs
As a fiduciary investment advisor and CPA, Joel Maher strives to offer individualized strategies for his clients. He specializes in real estate, alternative investments and long-term planning for high-net-worth individuals. With a background in taxation, he realizes just how much today's tax hit can affect net worth in the future. For this reason, he has focused his advisory career not only in market investments, but also in alternative investments that help his clients balance returns while mitigating risk, volatility, and taxes.
Julie Martiniello, Estate Planning Attorney and Managing Partner of Dimension Law Group
Julie Martiniello has focused her practice primarily on trusts & estates, real estate, and business transactions for the past 11 years. She has paid particular consideration to property investors due to her own personal experiences and her knowledge of the financial landscape of real estate. Julie is passionate about helping her clients plan for the future and building a legacy by guiding them with proper business formation and maintenance, succession planning, and comprehensive estate planning. Julie takes a global approach with each client to ensure that every part of their legal and financial life are geared for the future.
This session is offered ONLINE only. After class, all participants will receive a link to recorded session and downloadable materials for review. View RHAWA Event Policies
All written, presented and recorded content provided by RHAWA for this course are for the use of the participants enrolled in the course. Copyrighted course content may not be further disseminated.
Formal legal advice and review is recommended prior to selection and use of this information. RHAWA does not represent your selection or execution of this information as appropriate for your specific circumstance. The material contained and represented herein, although obtained from reliable sources, is not considered legal advice or to be used as a substitution for legal counsel.
The information, suggestions, and recommendations included in this material is for informational purposes only and cannot be relied upon for any financial, legal or insurance purposes. Madrona Financial Services, LLC will not be held responsible for any detrimental reliance you place on this information. It is agreed that use of this information shall be on an "as is" basis and entirely at your own risk. Additionally, Madrona Financial Services cannot and does not guarantee the performance of any investment or insurance product. Madrona Financial and its advisor representatives may receive commissions on the sale of insurance products.
---
Presenting Sponsor: