Can We Learn from Seattle's History of Landlord-Tenant Battles?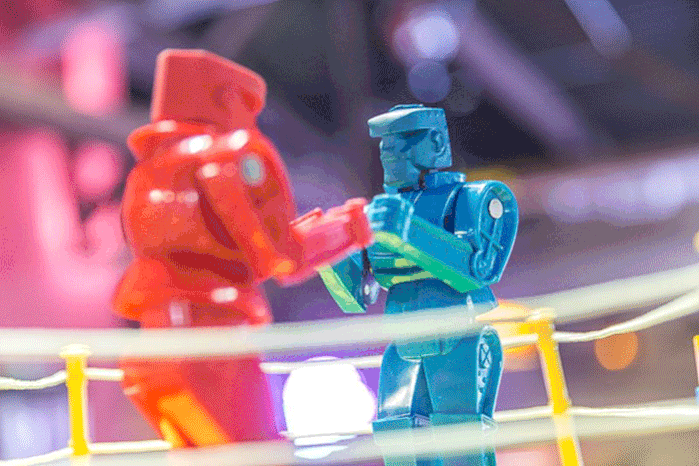 Tenant rights advocates have been fighting landlords through legislation in Seattle for 40 years. This city has many aging buildings and has been through several cycles of economic growth and expansion, resulting in poor living conditions and displacement of low-income members of the community. With each news story involving the actions of slumlords and careless property developers, the City reacts with retaliatory legislation that negatively impacts all landlords – including those who are ethical local citizens who care about their community. RHAWA does its best to defend our members from the most harmful of these measures, while supporting those that offer real benefits. Regrettably, in recent years these laws have become more harmful than helpful. Following are a few examples that Chris Benis reflects on while teaching Seattle Landlord-Tenant Law to members.
Events in Bellingham and Tacoma this year confirm that history continues to repeat itself, and the trend is spreading. As an association of independent rental owners, we are and should be recognized as part of the solution instead of being relegated to a defensive, adversarial role. A recent Harvard Joint Center for Housing Study revealed that traditionally, 75% of 1 to 4 unit rentals in the United States is owned and managed by individuals rather than large corporations. However, this trend is changing. Over the last decade, the rate of rental property acquisitions by large corporate entities has more than doubled, and these institutional owners are significantly more likely to raise rents and evict tenants than individual landlords. We're seeing this happen in Seattle where many good local rental owners have sold their properties, feeling demonized by their own community and subjected to laws that jeopardize their personal safety and ability to save for retirement.
For those rental owners in cities not yet embroiled in legal battles, take steps to keep this from happening in your community. Get educated on the laws that govern residential rentals in your area. Embrace the fact that owning a rental property is not a passive investment. You are providing a housing service to the public that is subject to consumer protection and fair housing laws, not just property laws that assume equal bargaining power between parties. If you want to get a better understanding of how those laws might expand in ways that inflict an unmanageable and unfair burden onto you as an independent rental owner, learn more about the history of Seattle's Landlord-Tenant laws. Get involved in your community and work with government and non-government organizations to protect the individually owned rentals in your community. Be part of the solution to your community's housing issues or you may be treated as part of the problem.
Year

Instigation

Reaction

Outcome

1981
250 downtown households displaced by Convention Center
Just Cause Eviction Ordinance
SMC 22.206.160(c) restricts landlords from ending month-to-month tenancies without "just cause".
1984
Substandard housing conditions
Rental Housing Inspection Program
Taxation to fund program was found unconstitutional.
1990
Continuing redevelopment
Tenant Relocation Assistance Ordinance
SMC 22.210.050 imposes several restrictions and requirements to relocate tenants when redeveloping property.
1993
Common practice of landlords imposing penalties for ending month-to-month tenancies before 6 months
Rental Agreement Regulation Ordinance

SMC 7.24.030(B) enforces tenant's right to end month-to-month tenancy without penalty.

SMC 7.24.070 requires provision of tenant's rights information.

2012
Continuing issues with substandard housing conditions
Rental Registration & Inspection Ordinance
SMC 22.214 revised program developed with input from local rental owners.
2016
Significant rate of discrimination based on use of Section 8 voucher, disability and familial status found during 2015 testing program
Source of Income Ordinance and "First in Time" rule

SMC 14.08.020 amended to include source of income as protected class. Law expanding to WA State in 2018.

SMC 14.08.050 requires landlord to accept first qualified applicant. Overturned in King County Court, appeal pending.

2017
Rapidly rising cost of rental housing
Rental Agreement Regulation amendment
SMC 7.24.35,36,38 limits move in charges and requires provision of payment plan. Lawsuit pending.
2018
Increased awareness of disparate impact of criminal history screening
Fair Chance Housing Ordinance
SMC 14.09.025 disallows use of criminal records in the screening process. Lawsuit pending.