Careless and Overlapping City Council Eviction Bans Put Affordable Housing at Risk
COVID-19 and the economic fallout of shutdown orders, social distancing, and job losses have affected everyone. Rental housing providers have been actively seeking comprehensive solutions to ensure both residents and housing providers can weather this crisis.
No one government, industry, or non-profit can do it alone. Yet, that is what is being asked of housing providers. Seattle's post-COVID ban on evictions, coupled with Councilwoman Sawant's winter eviction ban, puts undue pressure and enormous responsibility on housing providers to financially support residents. Combined, the two ordinances prevent small housing providers from covering their taxes, mortgages, and maintenance costs when their residents cannot or refuse to pay rent. The suit also challenges the one-size-fits-all payment-plan ordinance that the Council passed that fails to consider individualized landlord and tenant circumstances.
The Rental Housing Association of Washington (RHAWA) and several housing providers filed for injunctive relief today to prevent the Seattle post-COVID eviction ban and winter eviction ban from being implemented. We hope we are successful in this effort and that it encourages the city to focus on real solutions to Seattle's longstanding and ongoing housing affordability issues. We will continue to work with policymakers at all levels to do so including:
Allocating accessible funds for proven rental assistance programs so people don't fall through the cracks.
Extending federal emergency unemployment benefits.
Ending exclusionary zoning that prevents the creation of affordable housing.
Creating more housing of all types to meet the needs of everyone in every neighborhood.
Continuing investment in public-private partnerships that create more affordable housing.
The full filing can be found here.
What This Action Means and Who It Will Help

To be clear: we are not challenging Governor Inslee's or Mayor Durkan's emergency COVID-19 Executive Orders.
We are challenging the City Council's post-COVID eviction ban which takes effect for six months after the COVID-19 emergency ends. We are also challenging Councilwoman Sawant's winter eviction ban that passed in February of 2020. These ordinances are the latest example of the Seattle City Council wading into policies it knows little about, creating all new housing problems, and solving nothing.
We always encourage housing providers to work with their tenants, especially during hard times. We have continuously urged local, state, and federal leaders to provide comprehensive rental assistance and unemployment relief to help those who need it. But the scope of the extended bans unfortunately means Seattle housing providers will have no ability to collect rent and cover their expenses well into 2021 for tenants who cannot or will not pay rent.
Small housing providers who rent out their house or condo account for half of the rental housing supply in America and thousands of rental homes in Seattle. Unlike corporations and banks, these individuals cannot weather extended loss of rental income and will face bankruptcy and foreclosure if they don't have the income to pay taxes and the mortgage to the bank. When those types of foreclosures happen, homes typically revert back to owner-occupancy when the bank puts it up for auction.
The Dolfay Family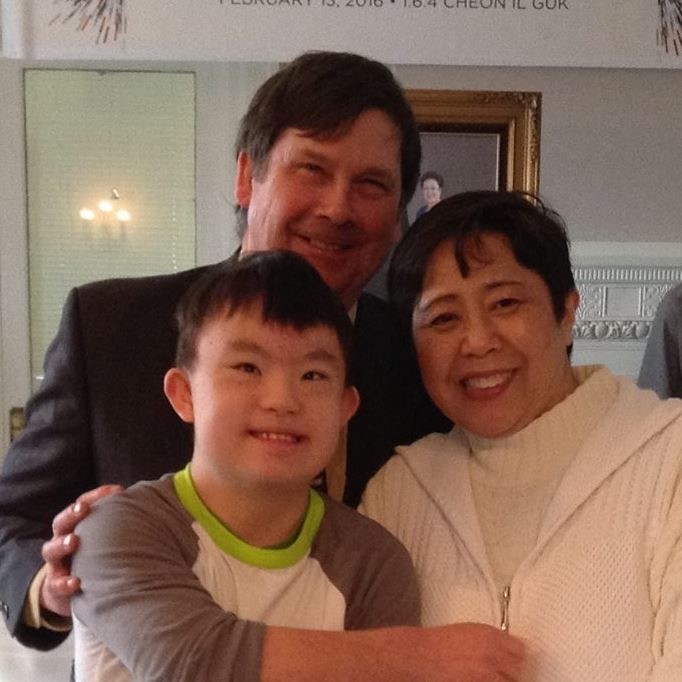 Scott Dolfay writes:
I live with my wife and adopted son south of Seattle. Our family moved houses a few years ago and we rent out our first home in West Seattle that I purchased with money earned from processing fish in Alaska.

We don't have much family locally. My wife is from Japan and so is our adopted son, Taichi. Taichi has Down syndrome and requires special care with lots of love and attention. When my wife and I pass, we want to make sure he is taken care of. Our plan is to sell our rental home and put the money into a trust that will help pay for the care he needs for the rest of his life.

We want to avoid horror stories like what happened to a Seattle man with intellectual disabilities when his family died, and he was left alone without care. The County foreclosed on his home because he wasn't able to pay taxes. It was only by the grace of his neighbors that he got the assistance he needed.

The plan for our son is at risk because of the city's eviction bans that take effect after and separately from the COVID-19 emergency orders. Our current residents stopped paying their rent and owe us more than $5,000, not to mention $800 in utility fees and money to repair visible damage to the outside of the house and yard. We rely on that rental income to pay taxes, make repairs, pay our loan, and keep the home in good shape for residents to enjoy.

Our son needs this home so he can thrive when my wife and I pass. A big part of that is to ensure that rental income covers our taxes and expenses. Our son absolutely cannot lose this house and needs the savings to take care of his special needs.
Plaintiffs

RHAWA

RHAWA represents over 5,000 members, many of whom are in Seattle. The average member owns between 1 and 3 rental homes and do so to support themselves or as an investment. They are typically not professional rental managers and often do not have the resources to support residents who cannot or will not pay rent.

Like Scott, the other plaintiffs in our suit are also experiencing challenges during COVID-19.
Elena
One of the plaintiffs in the suit, Elena, is an immigrant who came to the US in 1975. After a career in social services, she is now facing increasing health issues. She, and her son who moved in to take care of her, occupy two units in a triplex. She has not received payment in the third unit now for more than four months. As a retiree, she must pay out of pocket for the mortgages, insurance, utilities, maintenance, and taxes on the third unit – a financial burden that will only grow the longer she cannot receive rent payments.
Jenny
Another plaintiff, Jenny, is a retiree who manages Queen Anne apartment buildings with her husband. The rental units are their source of income in their retirement and they rely solely on it to pay for food, bills, and living expenses.
One of her residents was furloughed and did not pay rent for a time but has since returned to work. She did not resume paying rent and will not work with Jenny on a payment plan. Her rent is $1,412 and she owes $7,060.
Another resident moved in to a two-bedroom apartment with her friends, who were existing tenants and on the lease. The original tenants moved out in February, but the resident remained in the apartment. Rather than take over the lease, the friend remained in the unit and took advantage of the current eviction moratorium by not paying rent. Jenny and her husband receive numerous neighbor complaints about her large parties and many noisy animals. The resident's rent is $1,850 and owes $11,100.
Post-COVID Eviction Ban and Winter Eviction Ban Ignore Broader Challenges

A variety of factors can make it hard or impossible for people to pay their rent. Anything from an employer that doesn't pay a living wage to altogether losing a job due to COVID-19. These and everything in between are out of the control of the housing provider.
Evictions are a last resort for housing providers because evictions are harmful to both tenants and housing providers. In 2017, 1,218 Seattle residents were impacted by evictions. This represents an eviction rate of 0.19% based on Seattle's population. Of these, 1,053 cases filed for nonpayment of rent. The average monthly rent was $1,221.45 with the average amount requested in the complaint being $2,024.83.
These figures demonstrate a solvable challenge if we take the right approach with rental assistance. But an absolute winter eviction ban and the post-emergency ban are the wrong approaches.
Seattle's post-COVID eviction ban all but presumes small housing providers should be held liable for housing costs even after the COVID-19 emergency declaration has ended. It targets the people at the end of what are often long chains of events that lead to nonpayment of rent and demands that individuals providing rental homes be the ones to fill the gap where the government cannot or will not help.
91 percent of the rent a resident pays goes to mortgage holders, financial institutions, taxes, maintenance costs, and utilities. There are many downstream effects both in lost taxes to the city, and an inability to maintain the property, when rent isn't paid. Further, many mortgage companies are not offering true forbearance which prevents housing providers from passing savings on to their renters.
We fully agree that we must take drastic steps to ensure all members of our community can stay housed as we continue to face the challenges of the pandemic. In fact, housing providers have stepped up to help their residents by waiving fees, working on payment plans, and connecting residents to state and community resources. Many are covering all or part of housing costs for residents.
However, the extended ban that kicks in after COVID-19 recedes, fails to focus our resources on those who truly need help – and it does not solve the problem of covering housing costs. We must continue to protect residents and our fragile housing supply during COVID-19 so we can keep people in their homes and prevent the loss of rental housing in the city.
---
Media Coverage