Local Third-Generation Housing Provider Carries His Family's Legacy
Date posted
April 29, 2022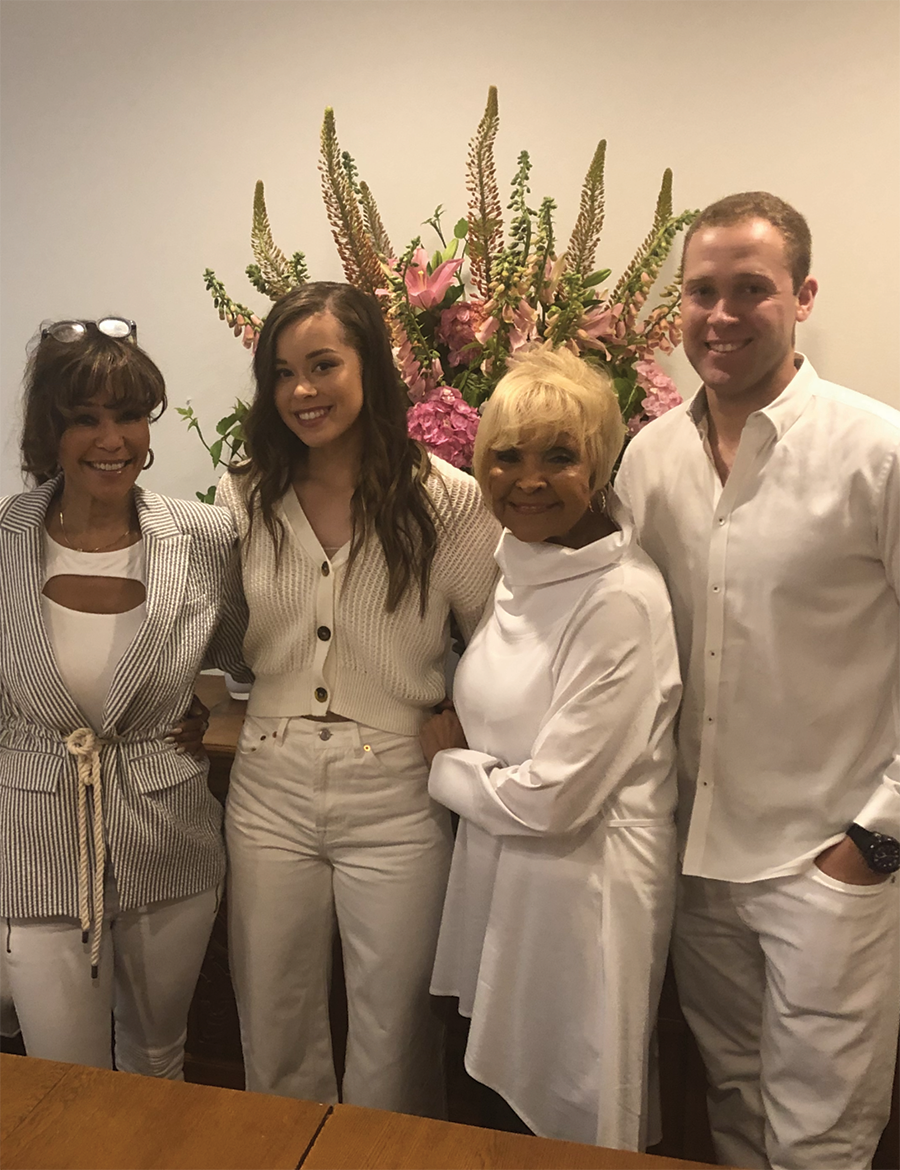 Brett Frank-Looney comes from a rich history of housing providers in the Seattle area. Despite professionally entering the industry in 2018, Brett grew up helping his family maintain their family-owned real estate and commercial leasing company his entire life. Now his mother and grandmother are his business partners as he continues the Frank family legacy in providing quality, affordable housing to Seattleites.
"Providing housing in the Seattle area is all I've known," Brett said. "It's all my family has ever known and it's all I ever want to know."
TD Frank Family Properties is a Black-owned business operated by the Frank family and consists of over 100 properties in the greater Seattle area. These properties range from single-family homes to 35-unit residential apartment buildings reaching as far south as Columbia City up to Capitol Hill. But this journey began with just one duplex in Seattle's Central District.
Brett's grandparents, Gerald and Theresa Frank, had humble beginnings in the rental housing industry. In the 1950s, the couple purchased their first duplex in the Central District and lived on one side while renovating the other side to rent out. The couple continued to live in that same duplex until they could afford to invest in more property. Brett considered their venture into rental housing a highly ambitious move, given the difficulties they faced in receiving bank loans due to redlining, a discriminatory practice in which services are withheld from potential customers who reside in neighborhoods classified as 'hazardous' to investment. Despite that, the Franks persevered, eventually bringing Brett's mother, Dana Frank, into the industry. Brett's mother and grandmother became business partners in 1989 when his grandparents divorced. Since then, they have been dedicated to maintaining the quality of their properties while continuing to expand during the last couple of decades.
Despite the path paved by her parents, Dana experienced her troubles with the industry too. Brett recounted stories from his mother's experience of picketing banks to fight for funding. He considers their effort in working through these hardships a key factor in why the family business has become so successful.
Brett says the trials and tribulations his family has endured for generations fuels him to fight for what is best for all housing providers. He was raised helping his mother maintain their rental properties and recognizes that gives him an inside advantage over others with less experience in the industry. As a third-generation housing provider, he acknowledges that individuals curious about investing in rental housing may not have the same guidance he received from his family, which can be discouraging. Brett is passionate about breaking down barriers for those looking to invest in rental housing and providing aspiring housing providers with resources on various topics that may be daunting for those with little to no experience, especially BIPOC individuals.
The Frank's still consider themselves a mom-and-pop business because, as a family, they directly manage as much of the business as they can hands-on. He says from the 2 a.m. phone calls to bookkeeping to simple maintenance requests, they strive to help each resident living in their properties to the best of their ability.
When asked to share his favorite parts about being a housing provider, Brett says there are many rewarding factors to the job. The Franks have rented to many families saving up to afford their own home, which Brett calls a "beautiful process of growth that we get to be a part of". He also mentioned that the residents who have been with them for over 30 years have become "like part of the family". Brett notes that he knows many people who have shared bad renting experiences and he thinks their long-term renters "make us feel like we've got something right". However, continuing his family's work with his mom and grandmother takes the cake.
"Nothing makes me prouder than to say my family has made room for quality affordable housing for residents in Seattle for decades," Brett said. "And we've done it together as a family."
Brett is interested in local politics and supporting the lobbying efforts of housing provider advocates in the city of Seattle. He shares that it is important to stay informed and vocal about issues plaguing the industry so housing providers can have a seat at the table in these conversations. Brett hopes that sharing his story will help inspire others to get involved and make collaborative efforts to improve the Seattle rental industry for housing providers and residents alike.