Back to Events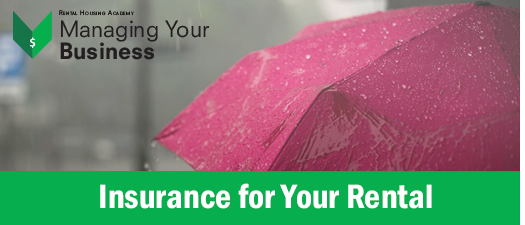 Insurance for Your Rental
Protecting Your Assets
Wednesday, January 22, 2020
Event Details
Description: When you choose to rent a property, you increase your risk of loss due to rental property damages as well as liability claims that could impact your personal assets, including your home, savings, future income, boats, cars, etc. While properly structuring your business in an LLC may provide some protection, your first line of defense is insurance. Learn from experienced insurance agent and RHAWA member, Makki Nelson how you can set up a cost effective and comprehensive plan and best practices to mitigate the risks associated with being a landlord.
---
RHAWA Members: Attend unlimited seminars for 12 months with one of our class pass options. Learn more here.
This session is offered as an ONLINE webinar only. After class, all participants will receive a link to recorded session and downloadable materials for review.
All written, presented and recorded content provided by RHAWA for this course are for the use of the participants enrolled in the course. Copyrighted course content may not be further disseminated.
Formal legal advice and review is recommended prior to selection and use of this information. RHAWA does not represent your selection or execution of this information as appropriate for your specific circumstance. The material contained and represented herein, although obtained from reliable sources, is not considered legal advice or to be used as a substitution for legal counsel.